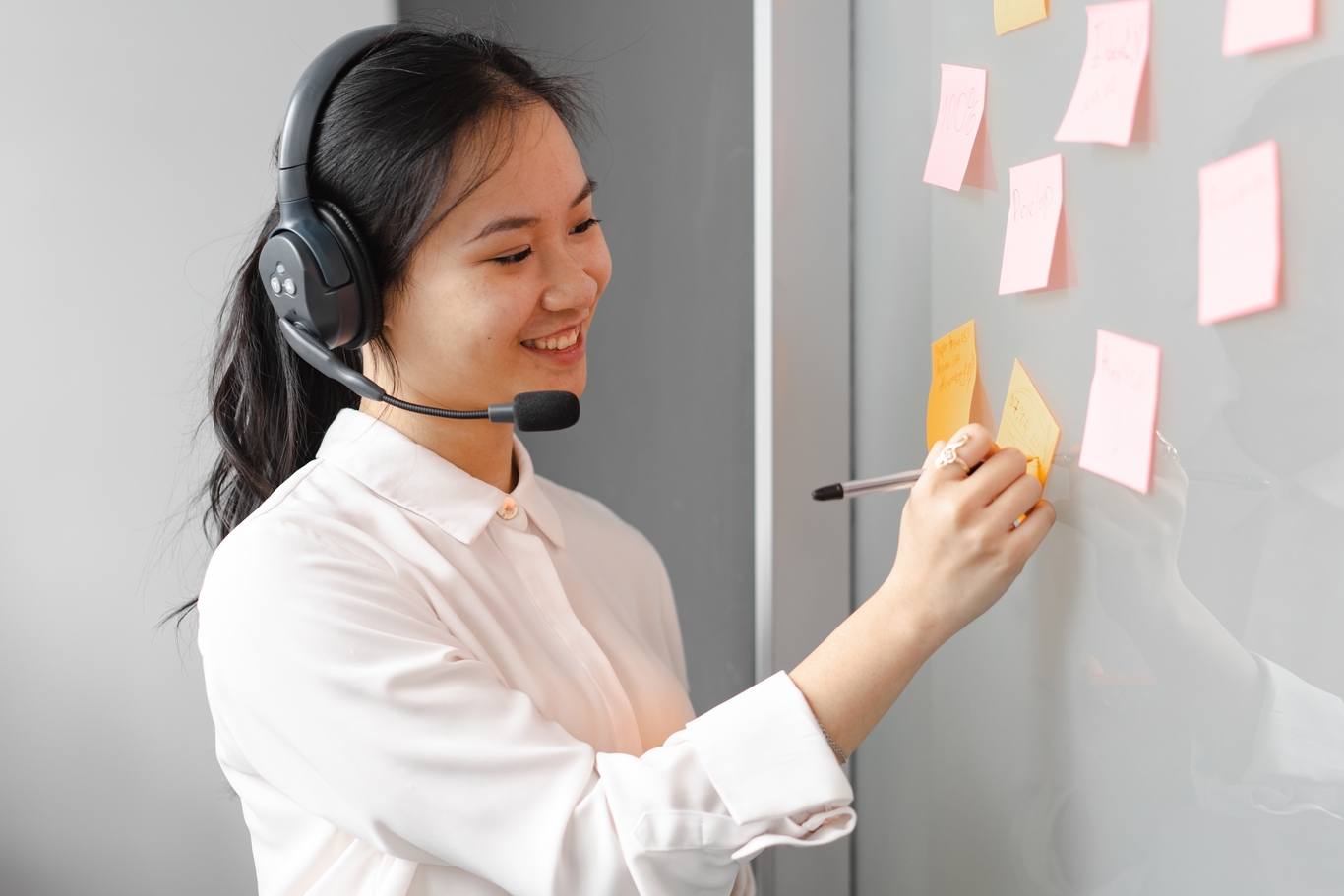 Competencies in demand for Call Center Agents
Working as a Contact Center Agent requires an excellent skillset in order to succeed in this challenging industry.
In general, we understand that call center agents play a crucial role in the smooth operation of the customer service department. These people are not only a primary customer touch point, interacting in one-on-one personal conversations —contact center agents are often where first impressions are made. The Call Center Representative who leaves an excellent impression on the client is engraved in the customer's memory.
Source: www.pexels.com
We refer to the most important competencies for call center agents because we believe that if they do have them, they have great opportunities to pursue an excellent career in the sector.
1. Clarity in communicating
Keeping clear and concise conversations while talking with the customers is a top priority, as this makes a very good first impression on the client. Most clients remember you for the way you told them and how you made them feel about a specific situation.
2. Patience
Patience is a very important skill for agents, as it helps them every day to deal with difficult situations, like having tough conversations with customers, and try to keep their patience at a high level no matter how much pressure they are receiving.
3. Empathy
Empathy is one of the most important things a representative can deliver when dealing with a customer. Often, it's more important than the solution itself. True empathy helps demonstrate authenticity and positive rapport with frustrated customers.
4. Problem Solving & Flexibility
Problem solving & flexibility are very important skills for call center agents for many reasons. An agent's ability to solve problems when it is needed with a proper & smooth manner while demonstrating flexibility in many cases, may help to avoid difficult situations.
5. Active Listening
The ability to listen to customers as they describe their problems, while trying to "get into their shoes", may have excellent results and help prevent the worse.
6. Creativity
Finally, a productive call center representative should leverage creativity and passion. Broadening with out-of-box solutions to problems that may arise can avoid challenges and meet customers' needs. This leads to higher customer satisfaction making clients to return and do business with the company again.
Source: www.pexels.com
Finally, the skills every call center agent needs to succeed in a constantly demanding environment are the same skills needed to succeed in other aspects of daily life outside of work. Developing those skills can be an "exercise" in character building that strengthens confidence inside and outside the office.